I first posted this review on Craft Gossip, but I wanted to share it here too in case you guys were curious about the Silhouette Portrait. I received this
Silhouette Portrait
for review I've been spending a little bit of time playing around with it!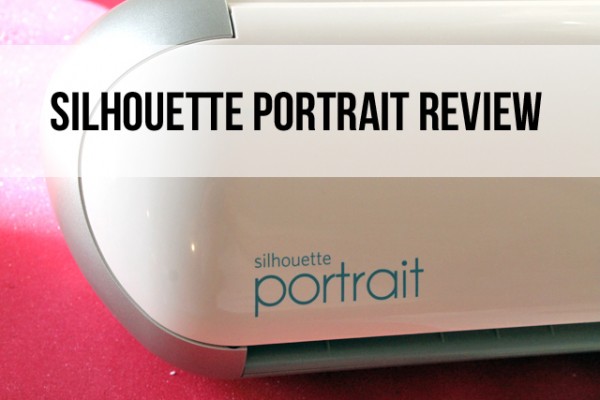 First, what is it? A Silhouette Portrait is one of the many electronic die cutting machines currently available. It's made by Silhouette, who also make a larger version called the Cameo.
The Silhouette Portrait is great for scrapbookers and card makers but it's also great for all around crafters- you can actually cut so much with it- paper, vinyl, washi, foil, fabric, etc. I've only used it with paper and foil paper so far, but it cut beautifully on what I have cut. The paper didn't move or tear which is always a good sign!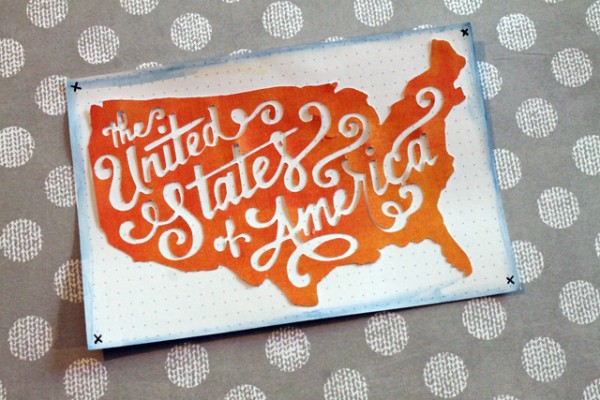 One of the items I received with the Portrait was the new
PixScan Mat
that Silhouette recently released. What's that? PixScan™ technology is a new feature in the Silhouette cutting system that allows makers to cut precisely around a printed design or to position cut lines in a specific location on your material using a scanner or camera.
Sounds cool, right? I also have a Brother ScanNCut machine and this sounds a little bit like what the scanncut does, only you take a picture instead of the machine scanning it.
I tried it out on a Mocking Jay symbol (for my Halloween costume) as well as a little camping tent I downloaded from the Silhouette store.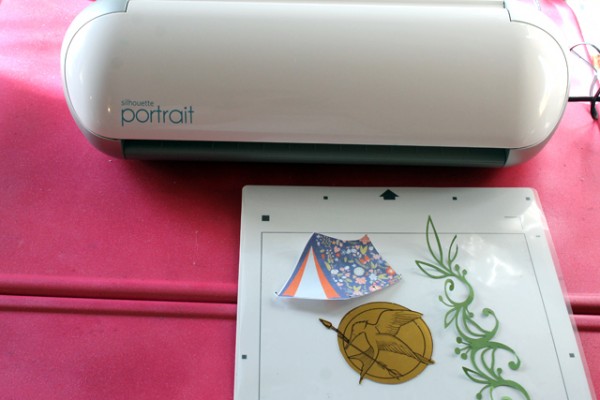 I actually had a little trouble with my first attempt at using the pix scan mat (the mocking jay), it was having trouble recognizing the outline of the symbol. I think it was just because I'd printed it on gold foil, so it was shiny and there was a glare in the photo. I got it to cut it out after a couple of tries though.
My second attempt (the tent) did work much better, as you can see below. It cut right around the shape. This can also be used to scan and then cut around the outline of stamped images, which I think is neat.